Â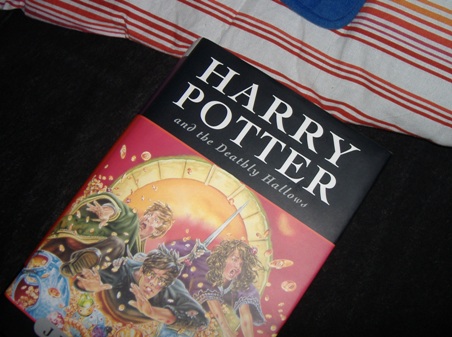 … wertvolle Zeit sind vergangen, bis ich Harry Potter and the Deathly Hallows eben ausgelesen habe.
Frou Frou eröffnen den schon weit hereingebrochenen Tag für mich, und alles was mich jetzt erfüllt ist pures Glück, Begeisterung, Faszination.
Alles, was ich jetzt brauche, sind ein gutes Frühstück und ein Kaffee.
There's no need to hurry. Except for the next good book to get into my hands, and it better be soon, because reading is the only thing which really, truly makes me happy.
I read you and God I'm good at it I'm so spot on
Chord shapes in air go press that dissonance if you dare
And you breathing in finesse an innocent
From her partying
And I'm high enough from all the waiting
To ride a wave on your inhaling
And I'm high enough from all the waiting
To ride a wave on your inhaling
'Cause I love you no?
Can't help but love, you know…
Frou Frou – Breathe In